Rings Trends That Are Going To Be Big in 2022
It may seem counterintuitive to consider trends for something so long lasting as jewellery, which we often buy with the intent of wearing for years to come. In reality though, our personal preferences are everchanging. We are often influenced by our lifestyles (wanting something more durable and easy to match) and inspired by what we see around us, whether it's new stone cuts or designs.
As we enter into 2022 fashion week season, there are a few ring trends that we can expect to see. Whether you're looking to purchase an engagement ring, a new piece of jewellery for yourself, or simply want to stay up-to-date on the latest trends, read on to learn more about what's hot in rings this year!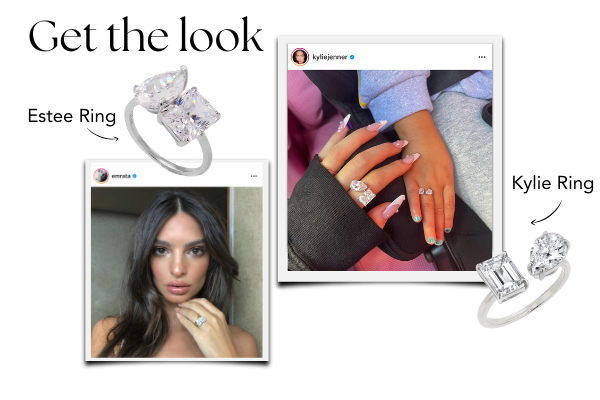 Toi et Moi Rings
Gaining momentum fast, Toi et Moi simply translates to 'You and Me' in French. Originally dating back to 1796, when Napoleon Bonaparte proposed to Josephine and they were married just three weeks later. Two complementary gemstones are often set in a beautiful coil silhouette, creating a timeless and memorable look that is loved by celebrities like Megan Fox and Emily Ratajkowski.
Moving away from Diamonds
We may be witnessing a shift in the wedding industry, with more couples selecting ethical jewellery instead. Mined diamonds are quickly losing their appeal and are being replaced with Diamond Simulants like moissanite and cubic zirconia. But there's more, some couples even choosing to forego diamonds altogether! We see this trend reflected by those who choose simulant gemstones, says one expert investigator into wedding trends.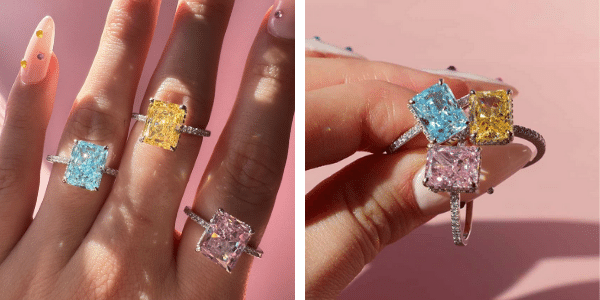 Crushed Ice Cuts
Crushed ice diamonds are a new trend that's going to make waves in the jewellery world. These sparkly gems have been gaining popularity lately, and it seems like this stone will be here for years! The crushed ice appearance comes from the smaller facets at the stone's base, similar to cushioned diamonds. These tiny facets then bounce from each other creating undending flashes of light. At this moment of time, the Crushed Ice Cut is only available in the Cushion Cut, but we cannot wait for stone cutters to come up with new shapes for this mesmerising design.
When it comes to 2022 Ring Trends, the experts are saying that you should expect more from your jewellery than plain diamonds. Trends like crushed ice, moving away from diamonds, and interesting duos have all been predicted to make waves this year.  Celebrities have already adopted some of these new styles too! Which trend is your favourite?